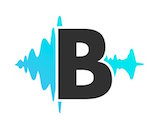 audioBoom has followed up its latest financing round with a series of international agreements. The on-demand podcast company inked sales deals with DAX in the UK, The Podcast Exchange in Canada, and Placard Media in Australia and New Zealand. The new partners will be responsible for selling ad inventory for audioBoom's show roster.
"These worldwide agreements with leading networks and media sales agencies will extend the reach and commercialization of audioBoom podcasts through programmatic and in-read advertising, and further increases our revenue generating capabilities," CEO Rob Proctor said.
In addition to the sales deals, audioBoom also secured a partnership with Formula One Digital Media to create a weekly show called Beyond the Grid. The podcast has a fixed term through December 31, 2019 if it meets performance milestones in the first six months of the contract.
Finally, audioBoom has expanded its partnership with Spotify. The entire audioBoom roster will be added to Spotify's podcast interface and the companies will enter into a revenue-sharing deal for Spotify's programmatically delivered advertising on shows. "The ability to deliver advertising inside the Spotify platform should result in increased revenue for audioBoom as more listeners are onboarded," audioBoom said.