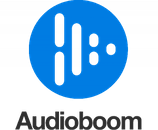 Audioboom has partnered with London-based MAPP Media to provide dynamic ad insertion commercials across Audioboom's 8,000 podcasts. MAPP Media is a mobile ad campaign specialist with clients ranging across an array of known brands like 20th Century Fox, Michelob, and Nike. Audioboom serves 25-million unique monthly listeners who download 85-million episodes.
Audioboom is bringing MAPP into an existing premium sales enterprise which places bespoke host-read sponsor messages into podcasts. The company calls the addition of MAPP a "second window sales model" running alongside the existing effort which bakes in the ads.
The word "programmatic" does not appear in the press release we received, nor do we find it in MAPP Media's website. but dynamically inserted and targeted commercials certainly sounds like programmatic in the large sense of instant targeting, even if the exchange mechanics are not strictly programmatic. As such, this deal is a benchmark in the progression of modern digital advertising pushing into podcasting, traditionally an old-school model of money-making.
One determining factor for Audioboom in this partnership is to bring in new podcast creators by offering more revenue opportunities. "Audioboom is the market-leader in premium podcast advertising, and now through our partnership with MAPP Media we can deliver even more value to our podcasters in the UK," says Stuart Last, Audioboom CEO. "MAPP's ability to generate scalable revenue will drive value to creators of all sizes, as well as optimizing our rich archives."
"With our long running experience in the audio space, Mapp are excited to bring this new opportunity to the forefront of our offering, connecting up the world's leading brands with some of the biggest podcasts in the UK" says Nathan Warner, MAPP Media Managing Director.
.