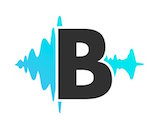 audioBoom announced a batch of five new shows for its podcast network. This second wave of programming, following the first set of shows shared in June, includes original and co-produced podcasts. "We are excited to be at a place where we can successfully introduce listeners to new, original content while supporting the growth of popular, established shows" said Brendan Regan, audioBoom's vice president, of U.S. content and partnerships.
The new podcasts are:
Deliberations: A unique genre development, this improvisational courtroom drama about what really happens during jury deliberations for court cases. Six improvisers play jury members reacting to the evidence for a fictional murder trial.
Inside the U.S. Open: Nick McCarvel hosts the six-episode series about one of professional tennis' top events. New episodes will air every Monday, Wednesday, and Friday during the two-week tennis major.
Mission to Zyxx: This show is another improv entry, but on the comedic side. Jeremy Bent, Alden Ford, Allie Kokesh, Seth Lind, Winton Noel and Moujan Zolfaghari perform in this show about what life on other planets might be like.
Blank Check: Get an inside look at Hollywood's biggest productions with this show about movies that are given a "blank check" by studios to pursue their most elaborate passion projects.
Undisclosed: This true crime podcast debuted in 2015, and is now a co-production with audioBoom. Rabia Chaudry, former public advocate for Adnan Syed, joins Susan Simpson and Colin Miller for a discussion of wrongful convictions and inequalities in the justice system.