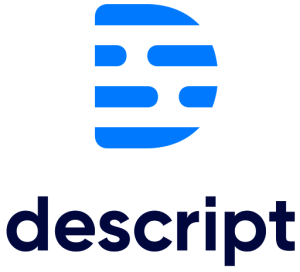 Descript is a startup offering audio technology and tools to creators. The company is helmed by Groupon founder Andrew Mason, and is a spinoff of his Detour audio guide business that Bose acquired last year. Today, Descript announced both two business developments and a new tool.
For podcasters, Descript is mainly a transcript creation and show editing tool that links those two functions. When you put a piece of audio into Descript it can generate a transcript, which is one part of its AI. When it comes to editing, podcasters who aren't comfortable cutting into waveforms in a digital audio workstation can edit the transcript inside Descript — and behold, the audio file is edited also. Pull out a sentence in the transcript, and that sentence is removed from the audio.
But what about adding a sentence?
The startup's newest feature leverages natural language processing and AI to let people create audio recordings based on their own voices. That is a whole other level of AI, increasingly notorious on the open internet for creating "deep fakes" of celebrity voices. This Overdub tool creates templates of a user's voice, which can then be turned into recordings that read written text. Customers of Descript can create up to four hours of voice content with Overdub for free, and continued use will cost $10 per month.
On the business development side, Descript announced that it secured $15 million in series A funding to support expansion. It also acquired a Canadian audio startup called Lyrebird that has helped with the creation of Overdub.