Programmatic advertising was a key topic at RAIN Summit Atlanta, where a discussion panel (Online Audio's Programmatic Path) examined viewpoints from the buy and sell sides. In addition, a RAIN Summit interview with Jennifer Hungerbuhler of the global agency Dentsu Aegis landed on programmatic with a revealing prediction.
Then, at the Radio Show, a 90-minute panel called Unlocking Programmatic's Potential featured two discussion panels — the first with buyers and sellers, and the second with ad-tech representatives. In that session, another prediction of audio's emergence into the programmatic arena.
Audio's adoption of programmatic has many components that mak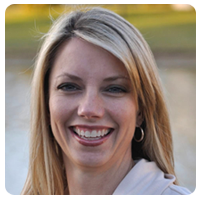 e predictions complicated. But Jennifer Hungerbuhler startled the RAIn Summit audience by cutting through equivocations, explaining that Dentsu Aegis was committed to 100% programmatic execution of ad buys by 2020 — four to five years from now.
The the programmatic panel, later in the RAIN Summit, Cordie DePascale (VP of Product Management at demand-side platform Mediaocean) agreed, but in more general terms. "It's not that far off," DePascale said. "It's a few years away, not 20 years away."
In the Radio Show panel, which was held in a large ballroom that made the gathered audience seem smaller than it was, moderator Matt Prohaska (CEO, Prohaska Consulting) pressed Carl Fremont (global chief digital officer, MEC) for a prediction. Fremont projected that 50% of radio would be sold programmatically in three years.