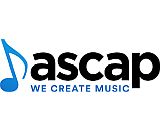 ASCAP is hosting an advocacy day in Washington DC in support of legal protections for songwriters and publishers in a streaming music economy. During the day of meetings, members of the performing rights organization will discuss the challenges facing the industry, such as licensing laws dating from decades ago. One of the top priorities for the group is arguing for an update to its consent decree with the Department of Justice.
"ASCAP is on the frontlines fighting for meaningful music licensing reform to ensure songwriters can continue writing the next great song, but we can't do it alone," ASCAP President and Chairman Paul Williams said. "We're asking legislators to recognize that songwriters deserve laws which enable them to be paid fairly for the use of their music."
The Department of Justice recently reached a settlement with ASCAP following a review of its consent decree. Although the PRO admitted no wrongdoing, it did pay $1.75 million and removed exclusivity clauses.