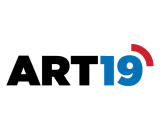 In a major addition to its growing portfolio of hosted clients, podcast tech company ART19 has announced that over 100 NBC-owned podcasts are moving to its platform. The announcement notes that aggregate measurement of listening and audience is part of the rationale for the huge migration.
Specific networks include NBC Sports, NBC News, MSNBC, CNBC, Bravo, Oxygen and SYFY. There's a lot of sports programming in there, including Tara and Johnny featuring the star Olympics skating commentators Tara Lapinsky and Johnny Weir, who made a splash in South Korea. Podcasts derived from popular TV shows, which have been ongoing for some times, include Late Night with Seth Myers and The Rachel Maddow Show.
"ART19's tools allow us to consolidate many podcasts under one roof and get actionable listening data," said Rob Simmelkjaer, SVP of NBC Sports Ventures. "We've seen amazing growth in the world of podcasting over the last few years and that trend isn't slowing."
"Helping media companies extend the reach of existing brands into podcasting is a key value proposition for ART19," says Sean Carr, Founder and CEO. "We're looking forward to working with these media brands."
The competition to host, represent, and monetize podcasts is as intense as the feeding frenzy to create hit shows. ART19 competes with Megaphone, Acast, and many others to acquire brand-recognized shows that advertisers might be attracted to.