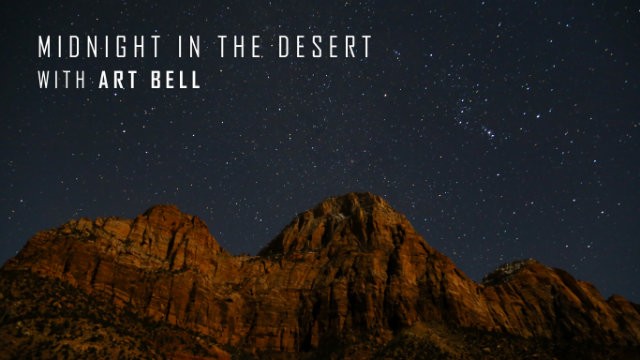 Radio veteran Art Bell is counting down the days until his new Internet-only show, Midnight in the Desert, launches on his DarkMatterRadio network. The show focuses on science and the paranormal, topics that formed the basis of his late-phase radio career.
In an interesting reversal of podcasts derived from broadcast programming, Bell is offering syndication rights to broadcast stations, but with restrictions. The tone of Bell's announcement indicates a nonchalant attitude toward on-air distribution. Here is how Bell describes the licensing conditions:
"The format of the show is geared towards the Internet, having less commercials and more freedom of where the breaks of the show will be. Rarely would a radio station want to carry the show and not be able to automate the commercial insertions. We are not going to change our format to match up with commercial radio. That being said, if a station wants to carry the show as is, without any interruption of the content, they may just grab the Internet stream and replay it. They would also have to cover the costs of the music licensing."
Over a dozen stations have signed up. the formal Terms for Terrestrial Affiliates are presented here.
Art Bell's last radio stint was on Sirius XM, with the Art Bell's Dark Matter program. He left Sirius after just six weeks, and has been waiting out a non-compete clause, which expires in July. The new show will launch July 20, as a live-streamed, no-charge, three-hour program. Episodes will be archived and available to paying subscribers.