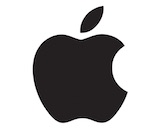 Apple Podcasts are going to move toward a standalone web presence. This week, several tech outlets reported that the web listening experience would be getting separated from iTunes. A few podcasts are getting preview versions that show a URL of podcasts.apple.com rather than requiring either the iTunes app or website to play. These web interfaces support playback, individual episode details, other show notes, and landing pages for episodes. It seems to be in a preview or a limited test rollout, although Apple has not given its own statement as to when the web version of podcasts might be fully released.
A web option for Apple Podcasts would be a major shift for the podcasting landscape. Apple is still the dominant source of podcast listening, so separating podcasts from iTunes and from iOS would give it yet another platform for securing listeners.
In addition to the update, 9to5mac reported that Apple may be planning more involved changes to its standalone apps. Music, Podcasts, Books, and TV apps are expected to debut new versions with the next major update to the macOS. Sources told the site that the new apps won't be replacing the stalwart iTunes, and that it would still be a part of the operating system.
Rumors have long questioned whether the iTunes software would eventually be phased out as Apple pursued new efforts in music, audio, and now television. Given its importance for syncing old mobile devices with Mac laptops, Apple may choose to retain iTunes, possibly in a limited or streamlined version, for some time yet.