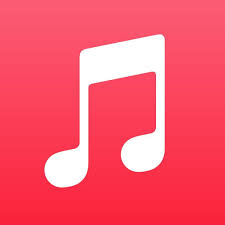 Starting today, Apple Music is streaming what it calls Spatial Audio, which is the Dolby Atmos format often called immersive audio. Dolby Atmos is not new, but its implementation by Apple is, announced yesterday at the company's annual Worldwide Developer Conference (WWDC).
The launch in Apple Music matches Amazon Music's similar dive into the specialty high resolution music format, which it calls Ultra HD. (See RAIN coverage HERE.)
Both Amazon and Apple are adding the HiRez to their streaming music services without extra charge, crushing a longstanding model — pioneered in the mass market by Tidal — of isolating lossless (uncompressed) music files in a higher-cost subscription tier.
Spatial Audio is not limited to music files, and in Apple's ecosystem the audio effects can be experienced with video calls as well, using appropriately equipped equipment — the Apple AirPods Pro being a preeminent example.
"Listening to a song in Dolby Atmos is like magic," Apple VP Oliver Schusser said.
In the Apple Music service, as in Amazon Music, Spatial Audio is partially distributed through the catalog, affecting "some of your favorite artists," according to one Apple executive. (Likewise with Amazon, which carves out a special Ultra HD section, and also lets the user come across Untra tracks in the normal  course of browsing the catalog.
Sony competes with dolby with its 360 Reality Audio format. No word on where or when that listening experience will appear in consumer services.