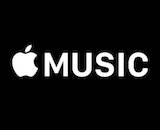 Apple Music is adding another new department, this one focused on "data-driven conversations between Apple, labels, artists and the broader industry." That's the description in a job posting for the streaming service, which is hiring a Charts & Market Analytics Manager.
Since this new role and the related department will be responsible for data-related interactions, it seems likely that the team will be working in timely topics such as how streaming data influences charts. It will also likely be closely tied to the company's Apple Music for Artists dashboard, which offer data about performance and metrics to performers and their teams.
This is Apple Music's second big push in just a few days. The company recently promoted Elena Segal to head up a new music publishing division.