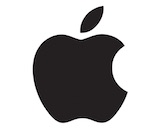 Apple usually shares a lot of hardware updates in the fall, and it appears that the company's smart speaker will be getting a few new features. The HomePod was not discussed at all during the Apple keynote event this week, but its product page was updated with news that the device would be getting radio streaming on September 30.
This update will see the HomePod get access to 100,000 global radio stations through iHeartRadio, TuneIn, and Radio.com. The stations will be available through Siri voice commands.
HomePod is also getting a few additional new functions at an unspecified date later this fall. The smart speaker will be updated to offer handoff listening, so that activity on an iPhone or iPad can be continued on the HomePod just by holding the device next to the smart speaker. The speaker will also be getting an Ambient Sounds mode that can provide background audio such as ocean waves, rainstorms, or birdsongs. Finally, it will be able to recognize up to six different voices, and thus will be able to adjust the audio and music it plays to the particular requester.