Podcast measurement service Podtrac released data measuring podcast listening platforms. The report compares download and audience shares across leaders Apple and Spotify, as well as iHeartRadio, Chrome, Alexa, and a single group other services. Podtrac also reveals how those shares have changed year-over-year (Aug 2020 to Sep 2021). Finally, a graph illustrates the average number of streams delivered per listener, on each platform.
All these measurements apply to Podtrac-measured shows; POdtrac's measurement service is free of charge.
When it comes to delivering podcasts for listening (which Podtrac calls "streams/downloads"), Apple remains convincingly dominant, owning 66.1% of those deliveries.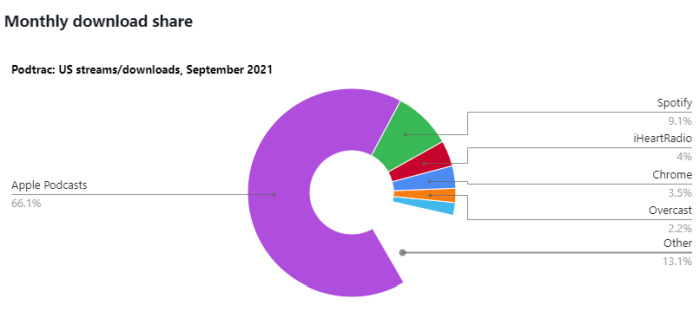 But when it comes to audience share, the levels come close to being equal: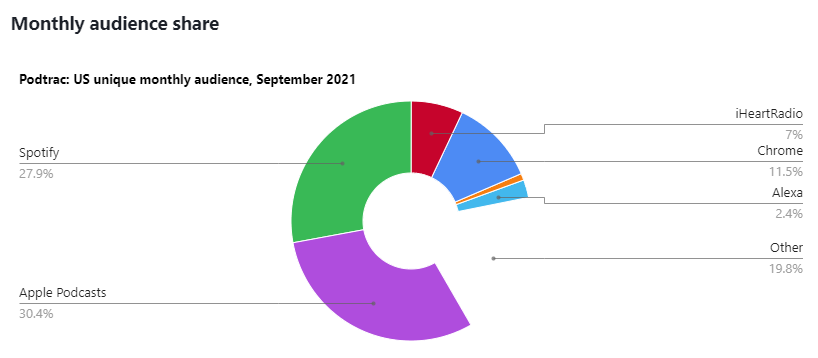 The competitive difference between Spotify's position in downloads, and its healthier position in audience, implies that Apple's user base represents more voracious users who listen to more podcasts than Spotify's near-equal number of users. Indeed, Podtrac's measurement bears that out: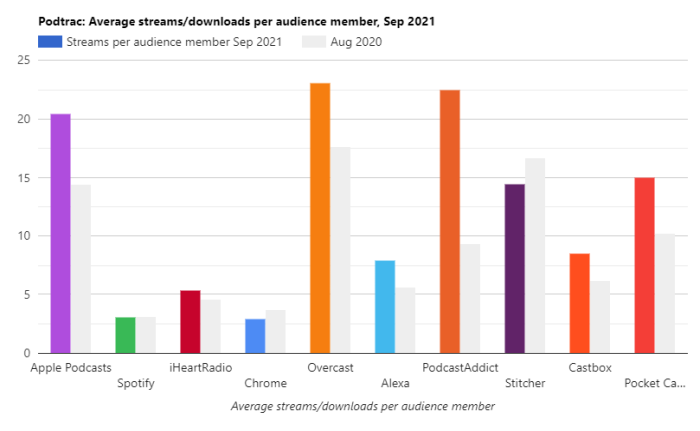 Finally, here is a graphic illustrating each platform's 13-month growth: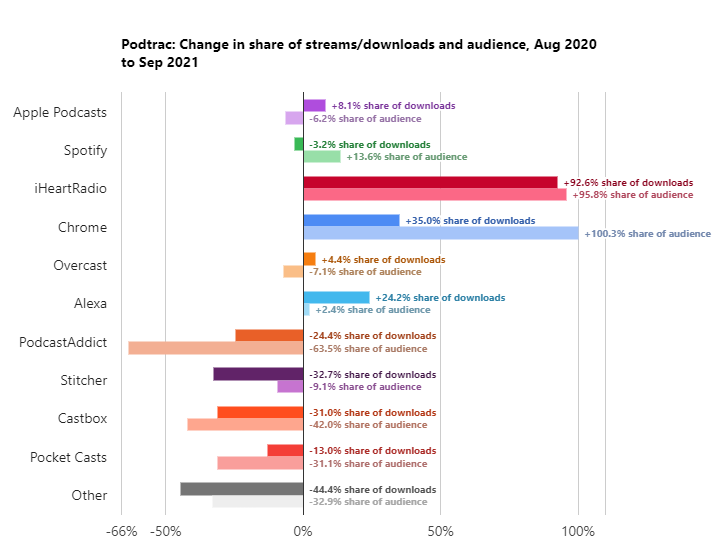 .