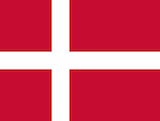 Denmark's music industry posted a third consecutive year of growth, with data from the IFPI revealing a 3.7% increase in total recorded music income last year to 453 million Danish kroner ($67 million). Streaming music income posted significant growth, rising 26.5% from 256 million kroner ($37.9 million) in 2014 to 323 million kroner ($48 million) last year. That spike helped streaming secure 71.3% of the country's total recorded music market; in 2014, it was a 58.5% share.
On the flip side, download sales in Denmark declined 20% and CD sales fell 40.6%. Online music services that are ad-funded-only – such as YouTube and SoundCloud – generated just 4% of the market's overall revenue at a total of 18 million kroner ($2.66 million).
"It is crucial for the industry's continued growth that we become even better at exchanging music's popularity into income for those who create music and invest in it," IFPI Chairman Henrik Daldorph said.