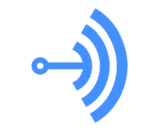 Anchor has unveiled an audio production space in New York City, adding yet another component in its unique approach to podcasting. The company's Anchor Podcast Lab is a space in Manhattan that any podcaster can use to record their shows.
The Lab is actually a space within Anchor's own headquarters that will be equipped with up to three microphones and an iPad with the latest version of the company's recording software. After the session is completed, audio files will be uploaded directly to the podcaster's Anchor account for editing and publishing from the individual's own work space. Files can also be retained on an SD card or hard drive.
The Anchor Podcast Lab will be open to local podcasters to use for free beginning this summer. Podcasters can request time online and the company will confirm requests based on availability. "Right now the Podcast Lab is only operating in New York City, though we hope to find a way to bring the same concept to other cities soon," the company said in a blog post.
Anchor has lived many iterations, morphing from a social audio messaging exchange to a simple platform for podcast recording, editing, and distribution. Given the company's focus on free access to its tools, the option to make a recording space available, also at no charge, seems like it's a move about building visibility and a loyal audience. With the latest version of Anchor, it seems that the company is looking to build revenue from content partnerships.