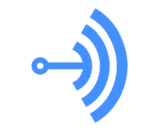 Anchor is continuing to launch new features following its acquisition by Spotify. Last week, the do-it-yourself podcasting platform announced a new analytics suite. Today, the features are being added to Anchor's mobile apps.
The new analytics are available in the Anchor dashboard. It contains statistics such as a geolocation chart and estimated audience size, which is based on the average number of plays an episode generates within 30 days of publication. It also has updated the existing metrics, such as including a publication date alongside the total number of plays over time. Episodes in the dashboard can now be sorted by name, length, number of listens, or publish date.
The analytics rolled out to the web version last week. Today, they are now available in the Anchor apps on both iOS and Android. The blog post sharing the news said that a mobile version of analytics was the most common request since the updates launched.