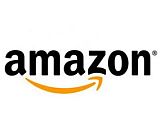 Amazon has introduced a certification for developers building skills for its Alexa voice assistant. The certification is fittingly called AWS Certified Alexa Skill Builder – Specialty. Amazon said this marks the first time it has provided a certification for developers. It will be bestowed on people who pass an exam covering topics such as development, testing, and validating of skills, as well as more theoretical concepts such as voice user experiences and the value of voice systems.
"The demand from organizations for skilled professionals who can build skills for emerging voice-enabled workloads is increasing," said Kevin Kelly, director of the AWS Certification and Education Programs. "This new certification validates those skills with the only credential in the industry focused on Alexa skill building."
TechCruch reported that the goal of certification is to provide more opportunities to build engaging voice experiences to reach the growing audience of consumers with Alexa-enabled devices.