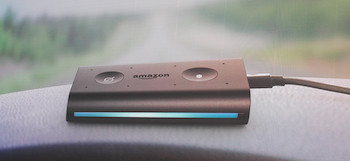 Amazon is beginning the new year with new plans to get its audio technology into more cars.
Lamborghini and Rivian, an electric vehicle brand, will both integrate Alexa support into their cars. BMW and Fiat Chrystler Automobiles will be the first brands to showcase the new Fire TV Edition for Auto in their infotainment dashboards. Alexa is also getting some car-specific skills, such as the ability to pay for gas at Exxon and Mobil stations.
Amazon said it will bring its own in-car technology, the Echo Auto, to India in January 15. It will also launch the Echo Auto in other countries later this year.