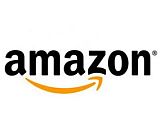 Amazon Alexa is getting some more updates for users to better control their music playback. Listeners can now request particular versions of a song when using an Amazon Music account. The specific song types now supported with voice skills include live performances, remasters, remixes, lullabyes, acoustic, instrumental, compilation, deluxe, and kids' versions. These commands can be used to start music playback, or if used mid-song, Alexa will switch to the particular version requested.
The company has also made some expansions in Amazon Alexa's language support. Customers using Amazon Music on an Echo device will reportedly be hearing a "more natural" version of the AI's voice. Language-based requests on Amazon Music now have support for more than 60 languages.
Earlier in March, Amazon also introduced Alexa's Song ID. This is an opt-in program where the voice AI can announce the title and artist for each track before it plays.