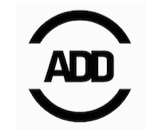 All Def Digital, the cross-platform network spearheaded by Russell Simmons, secured $5 million in Series A financing. The funding will support the network's growth, original programming, and initiatives for artist and talent development.
This multimedia resource for the hip-hop community has also forged interesting ties to streaming music. While the YouTube channel is arguably the heart of the ADD operation, the network launched a partnership with Samsung in July that will help promote its artists on Milk Music. Through its ADD52 program, the parties will release one single a week from an up-and-coming artist. According to Billboard, the most popular tracks will rise to the top of the thousands of submissions based on the number of streams, likes, and shares.
With so much activity this summer, including securing its top executive to run the operation, ADD is positioning itself early as a smart innovator in the digital music business.