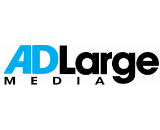 AdLarge Media has expanded its content partnerships with a deal to exclusively represent New Mommy Media. The audio network includes programs for mothers at various stages of pregnancy, birth, and infancy. Its shows include Preggie Pals, Newbies, and Twin Talk. This partnership is AdLarge's first pitch to reach this particular audience segment.
"We've been listening to the marketplace, and we are excited to bring New Mommy Media to our advertisers looking to reach the coveted female consumer," said Yvonne Lacey, AdLarge's vice president of digital sales development. "Moms make most purchasing decisions in their households, but with hectic schedules they rely heavily on advice from their peers and from professionals,"New Mommy Media founder Sunny Gault added.
Episodes of the 30-minute shows on this network are available on iTunes, Stitcher, Spreaker, Tune-in, Google Play Music, and iHeartRadio.