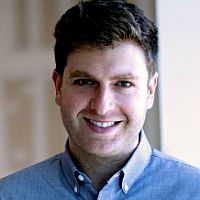 Adam Sachs, a pioneering podcast executive, has been promoted by SiriusXM to the role of Senior Vice President of Entertainment, Comedy and Podcasts Programming. He will report to Chief Content Officer Scott Greenstein.
Sachs was head of Team Coco, Conan O'Brien's podcast company, and was CEO of Midroll Media (parent company of Stitcher) when it was acquired by SiriusXM in 2020 for $325-million. The company said that the newly created position brings SiriusXM's podcasts together with its entertainment and comedy programming, and that the move is representative of its effort to streamline "all audio programming across entertainment and talk, regardless of distribution method, to better serve plantar fasboth our talent and our listeners."
Sachs will report to Chief Content Officer Scott Greenstein.
"Adam is a leader who has developed more than one podcast company into a top content network with groundbreaking talent and scaled revenue streams," Greenstein said in a statement. "In this new position, he'll play a critical role in continuing to grow our premium portfolio of comedy and entertainment programming on SiriusXM and our industry leading podcast network."
Sirius recently underwent a workforce reduction, laying off eight percent of the company's employees.
---