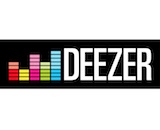 Access Industries has been granted "exclusive control" over Paris-based streaming service Deezer. According to an evaluation by France's Competition Authority, the company led by Len Blavatnik got directly involved with the ownership of the company following an investment made in January.
"Exclusive control" is a strange term, and unnamed sources near Access have told Music Business Worldwide that the situation is a more than 50% ownership stake stemming from an investment made at the start of the year. This wasn't its first time pumping money into Deezer; Access was one of the streaming platform's backers in its €100 million investment back in October 2012. Access reportedly has no plans to alter Deezer's management, and its headquarters is expected to remain in Paris.
Access is also the total owner of Warner Music Group. The new tie-up with Deezer could create concerns for the other two majors and for independents. The Competition Authority acknowledged the possible conflicts of such an investment for Access, but according to its report, determined that Warner's less than 30% market share in key territories significantly lowered the chances of anti-competitive behavior. Deezer's French market share is estimated at between 40% and 50%.