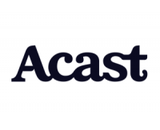 International podcast company Acast has launched in Asia with the appointment of Singapore-based Timi Siytangco as Key Account Director. Siytankgco is herself a podcaster (Foolish Careers) and has held executive marketing roles at Ai Palette and Branded, and was Head of Brands & Agencies Southeast Asia at Outbrain
Acast calls Siytangco's hire as "the next iteration in Acast's ambitious international growth strategy."
While this is Acast's first formal addressing of the Asian market, the company notes that Acast-connected podcasts in Southeast Asia were played seven million times a month. In that activity, is "one of the largest" audiences, Acast says. Indonesia has been surging in the last year, to the tune of 344% growth.
Top categories in regional listening are News & Politics, Society, Culture, Business, and Education. From this, the company reasons that some of its top-branded shows (e.g. The Economist, Financial Times, BBC, TED) will align nicely with consumer interest and advertiser opportunity.
Megan Davies, Acast's International Managing Director, said: "Podcasts are now a mainstream media worldwide, firmly built into the consumer psyche. With listens surging in Asia and extensive proof of podcasts' validity as an advertising channel, it's a natural step for Acast to lead the way in the region — and Timi's passion for podcasts and extensive experience make her the ideal person to get us going in Singapore."
Siytangco added: "Podcast listeners are growing at an exponential rate in Singapore and across Asia, making this the right time for Acast to move into the region. Acast's pioneering podcast ad technology, thoughtful ad formats and commitment to great storytelling make me certain it's the right company to drive podcast monetization growth in this part of the world."
.