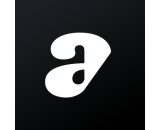 Podcasting company Acast announced that it has secured an investment of $33 million. The Series C funding round will support Acast's growth in the United States and will further expand its international footprint. The round brings Acast's total funding to date to $67 million.
"This has been the biggest year in our short history as a company," Acast CEO Ross Adams said. "In 2018 alone, Acast has grown by 86% percent, breaking all our records. Working with respected investors like AP1 and Robur on realizing our new mission is a huge vote of confidence. The team at Acast has worked very hard and we will use this funding round to continue pushing the podcast industry forward, making it more mainstream and accessible."
During 2018, Acast's hosted show roster grew 93% to 3,300. It launched services in Ireland, New Zealand, and Denmark. It also continued pushing into new technologies, with a 1,000% increase in listens on home devices and smart speakers over the course of the year. Acast has an Alexa skill for podcast listening and recommendations as well as an exclusive in-car podcast app for Ford. Most recently, it launched personalized podcast advertising.