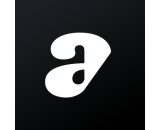 Acast announced that its global podcast listens increased 7% for the weekend of March 21-22. That's the equivalent of more than 750,000 listens.
The podcast company also noted that listening habits have shifted in response to the global outbreak of COVID-19. Acast's shows under the education, entertainment, science & medicine, and health genres all saw more than 10% leaps in listening over that weekend. In contrast, the cancellation and postponing of so many athletic events was tied to a 2% dip in global listens in the sport & recreation category.
Acast has also seen a boom in programming focused on the pandemic. It reported that more 1,400 podcast episodes referencing "corona" or "covid" in their titles are now hosted on its network since January 22. Globally, these episodes have been downloaded more than 27.5 million times to date.
"It's incredibly heartening — but not surprising — to see podcasters adapting to these new challenges. Podcasting is a digital medium in almost every sense, so we have total flexibility to carry on putting out top quality shows no matter what," Acast SVP of Content Susie Warhurst said. "We're also immensely proud to have just had our record weekend for listens across the Acast network, which suggests consumer appetite for podcasts is as healthy as ever — and that more people are turning to on-demand audio as they change their daily routines."