Just in time for the final weeks of the 2022 holiday season,  Stockholm-based podcasting platform Acast last week launched a self-serve advertising platform to enable brands and advertisers of any size and budget to activate their podcast advertising strategies.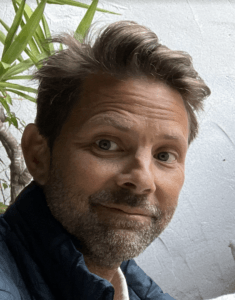 Although targeting small- and medium-sized businesses (SMBs), Acast's self-serve platform is also a potential route for podcasters to also become advertisers and promote their own shows and products to their relevant audiences within the podcast environment.
"Podcasts have the most highly engaged audiences of any form of media out there today and there should not be a barrier to entry for brands to connect with these listeners," said Niklas Lagerberg (pictured, left), Acast Product Manager.
"With Acast's new self-serve platform dedicated purely to podcasts, we've created a unique opportunity for small businesses, as well as larger brands curious about podcast advertising, to dip their toes into the waters on a scale that works for their business needs and budgets."
Acast's new platform is available globally and comes just in time for the final weeks of the holiday shopping season, in which according to Deloitte's annual holiday forecast, retail sales are expected to total nearly $1.5 trillion (November through January).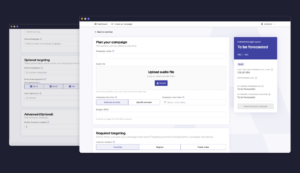 Advertisers using Acast's self-serve platform will have access to the more than 88,000 podcasts within the Acast Marketplace and can begin advertising right away — after a one-business-day approval process — for as little as $250.
(Updated 10:20am CT  with corrected picture of Niklas Lagerberg.)