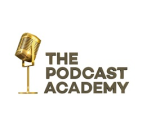 The drip of announcements related to The Ambies, the awards program produced by The Podcast Academy, has turned  into a stream of news as the organization discloses celebrity participation for the first (presumably annual) Ambies ceremony on May 16.
Cameron Espsito, comic actor and writer, will host the show whose more lengthy formal name is Awards for Excellence in Audio.
A list of presenters is also public as of today, and here it is: Hank Azaria, Darren Criss, Whitney Cummings, Ashley Flowers, Este Haim, DeRay
Mckesson, Jacquis Neal, Matt Schrader, Neil Strauss, Kenan Thompson, and Rainn Wilson.
We don't know what "the voices of The Ambies" means, exactly, but they are Chris Colbert and Merk Nguyen.
One more announcement for today: A special award called the Audio Impact Award will go to the Teenager Therapy podcast, for what the organization lauds as "a significant, positive impact on its listeners."
"We are excited to have Cameron host our first-ever Awards for Excellence in Audio ceremony. Her energy, stage presence, and wit will surely make for a memorable evening," said Chairman of The Podcast Academy, Donald Albright. "To add, the Governors are pleased to honor 'Teenager Therapy' with the Audio Impact Award for their work in the medium. We are thoroughly impressed by this group of independent young podcasters that have taken to the airwaves to share their personal stories and create an inclusive environment for their listeners."
The awards ceremony will announce winners among 164 nominees across 23 categories. and expression. It is sponsored by Amazon Music with additional support from IMDb (Gold sponsor), PRX (Silver sponsor), Tenderfoot TV (Silver sponsor) and Wondery (Silver sponsor). The official pre-show is sponsored by Adobe.
.