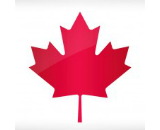 Streaming is on the rise among Canadians. According to Solutions Research Group in Toronto, 62% of all online Canadians use a streaming service. The data also showed that the ratio of streamers goes up to 88% for the age 12-29 demographic. The total audience of paying subscribers in Canada was estimated at 1.9 million as of October 2016.
Spotify was the top streaming choice for Canadians, dubbed the favorite by 26% of survey respondents. Google Play Music and Apple Music each secured 13%, then SoundCloud had 6% of the answers. Video-focused platforms Vevo and YouTube were the favorite place to stream music for 21%. Pandora, which is very popular stateside, is not available in Canada.
The SRG results were based on a survey of 1,000 Canadians conducted in October.