Happy New Year!
In last year's edition of RAIN's annual predictions, we wrote: "2015 will be an eventful year for all stakeholders in online audio." It was. See our review of 2015 for a bullet-point survey of the 67 top stories of the year.
This year will carry forward the audio industry's reputation for quick, disruptive change. RAIN News is pleased to present predictions from 26 thought-leading guest futurists:
Ruth Presslaff (President, Presslaff Interactive Revenue)
Neal Schore (

President & CEO, Triton Digital)

David Porter (

Founder & CEO, 8tracks)

Steve Goldstein (

Founder & CEO, Amplifi Media)

Roger Lanctot (

Associate Director, Global Automotive Practice, Strategy Analytics)

Paula Cordeiro (Ombudsman, Radio & Television Portugal)
Alexis van de Wyer (CEO, AdsWizz)
Alan Cross (

Consultant & Editor "A Journal of Musical Things")

Sean Ross (

VP, Programming & Music, Edison Research / Author of Ross on Radio Newsletter)

Simon Cole (

CEO, 7digital)

Tom Leykis (

Owner, The New Normal)

Rob Greenlee (

Head of Content, Spreaker)

Fred Jacobs (Owner, Jacobs Media)
Alexandre Saboundjian (

CEO, Radionomy Group)

Paul Goldstein (PG Audience Development)
Valerie Geller (

Broadcast consultant & author)

Jack Isquith (

SVP Strategic Development & Content Programming, Slacker)

Jim Griffin (

Owner, Hazen & Founder, Sweethold)

Pat Higbie 

(

CEO, XAPPmedia)

Thomas McAlevey (

CEO Radical.FM)

Matt Cutair (

CEO, AudioHQ)

Brian Benedik (

VP, Global Head of Ads Monetization, Spotify)

Russ Crupnick (

Managing Partner, MusicWatch)

Ari Shohat (Founder & CEO, Digitally Imported)
Bryan Moffett (General Manager, Naptional Public Media)
Gordon Borrell (CEO, Borrell Associates)
Competition and Survival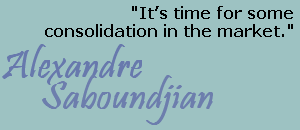 Many predictions focus on competition and consolidation of music services — perhaps not surprisingly in the wake of Rdio's collapse and Pandora's feast upon the spoils. Consensus gathered around more thinning of the herd in 2016.
"There will be more consolidation and more one-stop shopping for listeners. The Pandora/Rdio deal further suggests that many consumers don't want to learn multiple services with multiple utilities." Sean Ross
"If 2015 was the start of "narrowing the field" with Grooveshark & Rdio's events, 2016 will be the year of acceleration with respect to contraction of legitimate streaming audio services. […] As Apple, Google's YouTube, and Amazon enter the streaming audio space, it's become a real technology driven game and only a few larger tech players will emerge." Brian Benedik
"Removal of the 'greater of per-performance or 25% of revenue' language in the statute will allow larger companies to enter the online audio space without subjecting all of their non-internet radio revenue to the royalty calculation." Neal Schore
"By the end of 2016, tech journalists will still struggle to find a single sizable Internet Radio company which would show signs of breaking even or having any kind of profit, with most continuing to mount losses for every quarter of 2016." Ari Shohat
"Tidal will survive much better than expected and grow to two million paying subscribers … Deezer will enter the U.S. in style but make only modest inroads subscriber wise … Spotify's rate of growth will decline, as Apple's will increase somewhat, and Pandora's on-demand service will arrive in November to good reviews and international expansion. As a result P stock will soar to about $30 one year from now. And by mid-2017 P will be close to Apple and Spotify for on-demand subscribers." Thomas McAlevey

"In a few years, things will be whittled down to Apple Music, Google Play Music and Spotify." Alan Cross

"Unfortunately, this year digital audio has lost some historical players and perhaps it's not finished." Alexandre Saboundjian
Copyright and Licensing
"It's likely no longer possible for a new music streaming service to enter the market with most of its music licensed under the compulsory license, and I've heard some speculation that the Majors [e.g. major labels] are no longer doing direct deals for on-demand streaming (or least they're on hold)." David Porter
"I think you will see a dramatic increase in direct licensing deals. While most of the talk will be around Pandora for obvious reasons, I think there will be some new offerings that come to market based on select deals — for example, services could do deals with the big indie music labels only, and offer an indie music specific on-demand service which could be priced differently from the current all-in-one on-demand services … the bottom line is that now that the ruling is behind us, more creative and specialized services will be offered by incumbents and potentially by new players." Matt Cutair
"In light of the new royalty rates from the CRB, more webcasters will start looking into adopting a subscription component to their services." Ari Shohat
"Bare minimum, 2016 will add momentum towards a more transparent, sustainable economy for music and media," he offers for the coming year. "Creativity depends on it. We cannot both celebrate copyright and deny creators a fiduciary interest in art's bountiful rewards. In 2016 we can no longer defend ambiguous reporting and lossy accounting that deprives so many of an honest deal." Jim Griffin
Podcasting
"As podcasting becomes easier to do, awareness rises, the content continues to improve and the Smartphone becomes the entertainment hub, podcasting will look even bigger in 2016. The giant catalyst is the Smartphone which is now the personal entertainment hub – people are bringing the content with them to work, leisure activities and especially the car. It will be especially fascinating to watch what happens with the car." Steve Goldstein
"2016 will be the year of "non-music" content. The shift from traditional broadcast to digital has been driven primarily by music listening and to a much lesser extent by the spoken word content. In 2016, we'll see a dramatic acceleration of the digital offering and consumption of "non-music" content through various formats and on-demand experiences." Alexis van de Wyer
"2016 will bring continued and steady growth in the on demand audio and podcast markets though with some consolidation of players. I do see a danger of expectations outpacing the realities around the adoption of on-demand audio and podcasting by radio groups and stations. I see these two mediums converging more in 2016, but the pace of this convergence is a 5- to 10-year evolving direction as radio declines and on-demand podcasts grow in listeners and content producers." Rob Greenlee
"Personalised global, social, ubiquitous audio content, made for the audience and with the audience, meaning podcasts as the next big thing for 2016." Paula Cordeiro
"Our Techsurvey data shows the explosion of on-demand video usage. There's no reason to think that same revolution won't occur on the audio side of the street. But it will require a strategic process and investment if commercial broadcasters are to optimize the podcasting opportunity." Fred Jacobs
"2016 will be the year a handful of players emerge to dominate the on-demand audio listening space. Right now the podcast App in iOS dominates, but I suspect by year-end a few apps will emerge with audiences in the millions. These apps will help users organize the chaos that comes from the abundance of content out there […] While endorsement-style ads will still dominate, a more transactional style of ad more similar to radio will gain steam to bring big brands into on-demand audio advertising, with appropriate downward pressure on CPMs […] There will be a growing focus from advertisers on the handful of podcasts that can deliver 7-figure audiences regularly. Apples-to-apples rankers of podcast audiences will drive that trend as they emerge in 2016." Bryan Moffett


Radio
"Radio used to be powered exclusively by the commercials played between the music.  In 2016 it will be about the data, collected before, during and after the music via streaming registration, skips, plays, preferences and usage. Those who require, analyze and apply the data will win in relevancy and revenue with advertisers and audience alike." Ruth Presslaff
"The CRB decision that reduces rates for streaming likely causes the remaining non-streaming broadcasters to move online. It will also improve the economics of the creation of new and unique music channels published by broadcasters." Neal Schore
"Broadcast radio will feel the weight of Big Data squeezing its revenue and audience more in 2016 than ever before. Technically broadcast radio is boxed out of big data because Internet radio's unique attributes are impossible to duplicate on AM/FM. Apple, Google, Pandora and Spotify will spend big this year positioning themselves to win in the battle for broadcast radio's $17B in revenue. The appeal of infinite variety, song-skips, personalization and fewer/no commercials is much more powerful than broadcasters ever imagined. The beast that is AM/FM radio — weakened and out of shape — is in the cross-hairs of the world's most powerful tech giants." Paul Goldstein
"Looking at 2016 from a radio broadcasting perspective, operators should be excited that so many web-based innovations include well-branded, smart-thinking stations." Fred Jacobs
"With streaming rates now actually being cheaper for Broadcast stations, the reality will start to sink in that 'simulcasting' doesn't quite compete well enough with other offerings online. For most still focusing on local audiences this will be an uphill battle in terms of maintaining a meaningful scale now that there won't be any limits on competition by the nature of the medium. Watch out for a few adapting and reinventing themselves digitally." Ari Shohat
"Except for the entertaining on-air banter and ad dollars that presidential politics will afford us, 2016 isn't going to be a good year for media. The rumblings haven't been good – not just for radio, but for all traditional media. Businesses will continue to reduce ad budgets in favor of spending more money on promotions and internal marketing (social media in particular). […] Radio is actually in a stronger position than most traditional media. I think you'll see ad revenue down 1.5%. But about one-fourth of the industry will actually see revenues grow in 2016. They will be the ones with aggressive digital offerings matched to what the market is buying (and I don't mean streaming-audio commercials)." Gordon Borrell

"Apart from YouTube, my sense is that radio will continue to provide the free, ad-supported tier that drives monetization from most listeners at a lower ARPU while interactive access will serve a smaller segment but with the benefit of the higher ARPU of the subscription model." David Porter
"At least one more terrestrial radio network will join iHeartMedia in pursuing a serious future in pureplay streaming, with a modicum of success but offering nothing revolutionary." Thomas McAlevey

"Rapid increase in the supply of online audio inventory from broadcasters outside of the US as those publishers begin splitting their simulcasts in response to global market demand for online audio." Neal Schore
"I will still be able to write an article on December 31, 2016 asking why streaming broadcast radio is still such a bad experience after 20 years. Sean Ross
"In my travels and discussions, far too many radio people are in denial about the tectonic change at the doorstep. Although, I'm happy to report there are some broadcasters who are thinking beyond the transmitter." Steve Goldstein
"One of the top 2 radio companies will file bankruptcy, or at least begin to be sold off for parts." Tom Leykis
"Traditional radio will be fine. Stakeholders will slowly understand that margins won't be as fat as in the past and will begin to demand that the industry get with the program and start figuring out ways to be more interactive in an Internet protocol-powered world." Alan Cross
Cars and Mobile
"There will be huge disruption with the connected car and radio is first in line. General Motors announced that its entire 2016 car line will feature Apple's and Google's auto interface. Apple CarPlay will be introduced into millions of new vehicles next year and while the operating system will have an embedded podcast button, it won't have AM/FM buttons. Those will be several screens away. That's a giant game changer." Steve Goldstein
" 2016 is the year that car makers and system integrators find a way to bridge the gap between broadcast and streaming content. The rise of podcasts in 2015 has opened the door to more creative solutions and the time shifting of broadcast content. There is no better way or place to digest that content on the fly than in the car. HD will broaden the spectrum of available linear content, but asymmetrical content delivery will be the norm in vehicles from 2016 onward." Roger Lanctot
"The car will continue to provide challenges to radio operators in 2016, both from the perspective of the OEMs and the car dealership down the street. From Android Auto to Apple CarPlay, the in-dash ecosystem is rapidly changing. And on the dealership front, broadcasters need to devise strategies to ensure showroom visibility, as pure-plays like Pandora are already moving into this space." Fred Jacobs
"More screens in more cars will communicate content-relevant information to drivers – track, artist, time remaining, genre – and by the end of the year the beginning of radio content browsing and search will arrive in cars. All of this culminates in the market introduction of Amazon Prime for Autos, a customer-customizable platform for content management and delivery from audiobooks to podcasts, cloud-stored music, and other forms of streaming content — including e-commerce — plus home automation integration with Alexa." Roger Lanctot
"Mobile streaming monetization will continue to embrace more video ad options within otherwise purely audio experiences. This will compete with audio ad inventory being represented by various rep firms until programmatic buying and segmentation targeting options become more mature for audio." Ari Shohat
"App development needs to be a top priority for the radio industry, along with ensuring station branded apps provide a great user experience. Research shows that consumers use fewer apps, so stations need to focus on creating apps that are essential and functional. The cost of promoting mobile apps continues to rise, especially on the Android platform. But radio stations have their own powerful megaphones — their cume audiences — that can easily be deployed to drive downloads and usage." Fred Jacobs
Audience Growth
"Continued growth for online audio audiences. The Webcast Metrics-measured listening grew over 11% this year; the fastest growth since 2012." Neal Schore
"2015 was a year that subscribers took center stage, but they will remain somewhere between 5-10% of users most of whom have made their choice. Ad-supported users that generate immediate revenue and can become future subscribers will be a central focus for improving industry economics in 2016." Pat Higbie
"How we listen to music will hit a new milestone in 2016: the share of average weekly music listening hours on audio and video streaming platforms will top 50% among internet users (it's ~40% today)." Russ Crupnick
Advertising
"Audio advertising will finally become sexy. Initially technology platforms and publishers have focused on offering traditional radio advertisers the opportunity to expand their reach and frequency through digital audio. However the emergence of platforms enabling innovative formats, attribution measurement, and enriched data targeting will now make digital audio advertising sexy and drive stronger returns for both advertisers and publishers. 2015 was the year of experimentation, 2016 will see its ramp-up." Alexis van de Wyer

"Growth will be the number one driver of Internet radio and streaming services in 2016. However, the twin goals of user and revenue growth will mean that ad loads and subscription pricing will remain flat for fear of turning away users. More users can improve publisher finances but not much because they are tied to challenging unit economics that scale linearly. The biggest opportunity will come from increasing ad rates without increasing ad load. That additional revenue per spot will fall directly to the bottom line." Pat Higbie
"Marketer's advertising budgets are moving quickly to programmatic driven channels within display and video formats. In 2016, we will see the foundation for a legitimate programmatic audio channel to develop in the coming years. Not to be confused with 'automation' of radio budget placements, programmatic audio will allow marketers to evaluate, plan, purchase, and optimize "data-enabled" audio inventory through 1st-party and 3rd-party data sources. The creation of this channel will be a collaboration between advertisers, publishers/platforms, ad tech, and data providers. It will allow audio to sit next to video and display within a programmatic environment." Brian Benedik
"Increasing advertiser demand for digital audio, including new accounts entering the space and increased spending from existing accounts already spending with online audio. As larger online audio publishers increase the creative solutions that they present to advertisers, and as those advertisers recognize the efficacy of online audio, throughput and spending will dramatically increase." Neal Schore
"Programmatic : Perhaps some initiative and small money but still not the year of programmatic. 2017 can be different." Alexandre Saboundjian
"Digital audio advertising will increasingly be bought programmatically. As agencies simultaneously embrace digital audio and ramp up their programmatic operations, we'll see several major players move most — if not all — of their digital audio buys to programmatic. This evolution will be driven by Europe and APAC but will quickly become global." Alexis van de Wyer
"The continued trend towards programmatic execution of ad campaigns with larger publishers moving to set up private marketplaces." Neal Schore
Programming
"Digital music in 2016 will be dominated by a further confluence of the kind of programming done by traditional broadcasters with the more data-fueled approach of online streaming services. This combination of human curatorial expertise and technology will attract the mainstream — and currently under-served — audience to a compelling and personalized lean-back experience." Simon Cole
"2016 started on Christmas Eve when The Beatles made their catalogue available on-demand. This was the final signal that streaming dominates the present, not just talk of the future." Jack Isquith
"Music fans will continue to grow tired of spending too much time researching and searching for music. The pendulum has already begun to swing back to the era when people want to be told what to listen to. Besides, with all the confusion that the Internet brings, there's a growing hunger/need/demand to belong to something rather than be out there alone." Alan Cross
"The User now expects an unlimited amount of on-demand audio content coupled with a neatly packaged, curated experience based on their individual tastes, powered by human curation and machine based algorithms. Only a few global services will have the technology and resources to deliver that experience. 2016 will see those services grow exponentially at the expense of others." Brian Benedik
Miscellaneous
"My prediction this year as in all years: 'Content is king.' And the power of story prevails. Valerie Geller
"In 2016 both Facebook and Twitter will try more advanced synchronous music sharing features." Thomas McAlevey
"There will be continued emphasis on bringing hi-res audio to the masses. Technics and Sony have already hopped on the bandwagon Neil Young helped create with Pono. Are Apple Music and iTunes next? Hey, the consumer electronics industry is desperate for The Next Big Thing. Can it get Millennials to care about high-fidelity music?" Alan Cross
"Spotify and Deezer: I don't think [the model] will stay both free and subscription. The pressure from Apple Music and the majors is too important. After a 3-month trial, you subscribe or you leave." Alexandre Saboundjian
"Technology advancements in connectivity and bandwidth mean that consumers will be able to access that experience in-car, in better connected homes, and can choose to listen in high-resolution, studio quality. All in all, 2016 is set to be a rather good one for music fans." Simon Cole
"On April 1, 2016 Rhapsody, in an effort to recapture its heritage as the first mainstream audio service, will purchase Spotify." Russ Crupnick