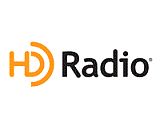 The North American Broadcasters Association has released a position paper supporting the creation of a North American Digital Radio Standard. Based on its analysis, the group has determined that a voluntary digital radio broadcast standard would be beneficial to both listeners and broadcasters. The paper recommended HD Radio IBOC technology as a path toward harmonizing regulation and standards for digital radio across Canada, Mexico, and the United States.
"It is logical to consider the harmonization of regulation and voluntary standardization of HD Radio across all of North America to maximize the potential economic, regulatory and service quality benefits across all borders," the paper states.
The paper, which was drafted by an NABA working group, was presented to regulatory officials from the three nations this week in an effort to spark discussion about a unified voluntary standard.