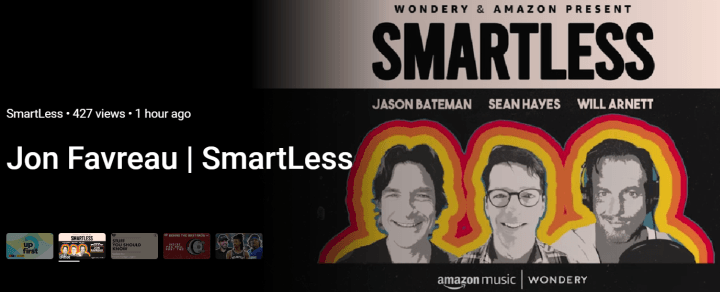 The awaited opening of YouTube Podcasts has arrived, as announced on YouTube's Twitter account.
Podcasts have long been posted to YouTube, of course, but until now there has not been a structured presentation of them, or promotion and discovery tools specifically for them.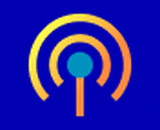 YouTube itemizes these features like this:
Podcast-specific discovery and recommendation features, making it easier for your audience to find your podcast.
Official search cards.
The option to be featured on youtube.com/podcasts.
Badges on your podcasts and videos.
Your podcast will be available to YouTube Music users.
For the most part, we see podcasts treated like the universe of non-podcast videoos, with subscription pages offering playlists, recommendations, and subscription (follow, not paid) options in a familiar layout. 
The podcast portal looks like this in our testing: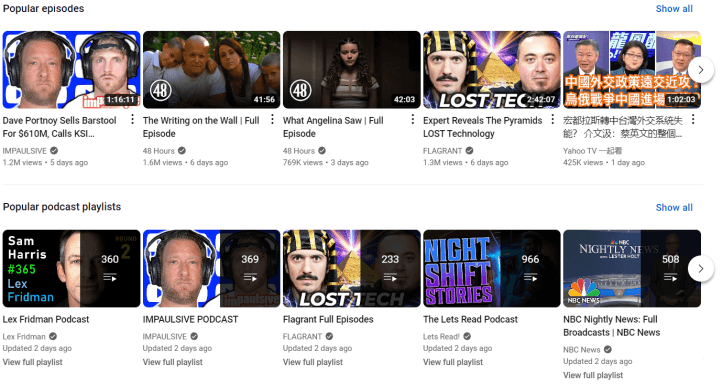 When we look down the page at podcast recommendations, they don't seem aligned with our general YouTube usage; we deduce from this that some amount of podcast-specific listening is required to entrain YouTube's preference algorithm.
Traditionalists will probably note that a service which lies outside of RSS distribution, as YouTube does, disqualifies it as a podcast service. But YouTube is not the only major podcast player willing to detach from RSS — Spotify-exclusive shows like The Joe Rogan Experience (arguably the world's most successful online audio program) are likewise riding on their own private distribution rails.
---