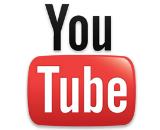 YouTube Music Key has mostly been quiet since the initial excitement over its beta launch last November. The last that we heard of Google's planned subscription service, the beta had been extended into September. YouTube CEO Susan Wojcicki spoke at a Fortune event yesterday and touched on the outlook for Music Key, offering just a little bit of insight on its status.
"We launched it to a set of very heavy music users," she said. "They've given us a lot of feedback and we've taken that feedback and we are readjusting it based on that feedback."
She confirmed that Music Key will launch later this year, but did not specify is September is still the goal date. Wojcicki emphasized the video angle as a key differentiator for Music Key compared with the current streaming frontrunners. She mentioned both the formal artist videos and the user-generated covers as helping to get viewers excited.
The other noteworthy tidbit from her interview was that YouTube as a whole  is still focused on improving its experience on mobile, where half its total views take place. "What are the UI experiences, what are the creation experiences, how do we make it really fast?" she said. "I think mobile is changing everything and it will continue to change it more in the future."