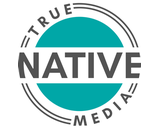 Podcast ad-rep company True Native Media has hired three new account executives, doubling the firm's staff, Founder/CEO Heather Osgood announced. Osgood is a widely known podcasting evangelist through her own podcasts and videos, and guest appearances.
Cami Abouleinein joins True Native in the role of Account Manager. She comes  from Westwood One, and will be responsible for overseeing strategic campaign creation for direct advertisers, ensuring smooth and effective campaigns.
AJ Archibald is a new Account Executive, coming from Dubtrack.FM. He also spent nearly 10 years with technology events company Startup Culture.
BizDev specialist Ame Fuhlbruck joins True Native Media from Growing Bolder, and RELEVANT Media Group for seven years before that.
"I have always been very proud of what I have created at True Native Media, but today is a huge milestone," said Heather Osgood. "I never thought I could double my team size in 6 months without funding."
.