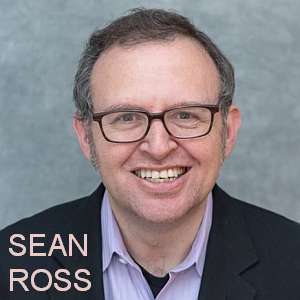 I hope Apple isn't really getting out of the paid download business. I have a happy and long-running relationship with iTunes and the iTunes Music store. Thus far, Apple has denied the reports elsewhere that it might phase out paid downloads over a two-to-four-year period in an effort to convert more users to its Apple Music streaming service.
But maybe, regardless of Apple's plans, radio should get into the paid download business.
I understand that the paid subscription model already works just fine for many people. My lovingly maintained collection of 15,196 owned songs is already viewed not just as an anomaly, but a pathology. Even some label friends tell me they enjoy the freedom of streaming, not owning, these days.
But, like vinyl, owned music will be a good business for somebody. From Adele to Beyoncé to Drake, each new superstar release (including those that begin as streaming exclusives) testify that many music fans want to own digital music, not just visit it. And there's no pejorative intended in pointing out that radio's most loyal customers are the upper demos who probably have most entrenched attachment to music ownership.
Good things happen for radio when music is available through retail. The iTunes Music Store provided a showcase for mainstream pop's resurgence in the mid-'00s, and with it a resurgence at top 40 radio. Bad things happen when music is less available for purchase. The travails of R&B/hip-hop radio over the last decade have many likely sources, but they do coincide with the decline of those genres' one-time community retail stronghold (and the format's fortunes only reversed once streaming helped generate the kind of stories that used to be created by music sales).
Radio has been selling music for a long time. Just not directly. No broadcaster claims it as a primary goal, compared to generating ratings and advertising revenue, but radio's ability to create a sales story is certainly at the heart of its resistance to the latest music industry call for a performance royalty. No matter where you land on that issue, radio is more valuable to the music business if it can demonstrably generate purchases, and if there are still purchases to generate.
For nearly two decades, radio has also been looking for an above-board way to emulate retail's selling of in-store price-and-position to labels. With its "On The Verge" programs for developing artists, iHeart Media seems to have found that. (And theirs is not the only artist program.) Making it easy to purchase the music is just completing the process.
Radio would benefit from access to additional purchaser info and the "box-office" report that sales provide. The willingness to commit to ownership, even at the 99-cent level, still means something different from typing a song and hearing a song once.
Radio would likely have the support of labels in this endeavor, especially those that have already made their own deals with broadcasters on streaming and over-the-air royalties.
Broadcast radio would have an additional functionality. The streaming of broadcast signals is a not insignificant attraction, but it has levelled off. In a world where Pandora offers podcasts and Apple wants to replicate broadcast radio with Beats 1, why should broadcasters not offer one-stop-shopping, literally?
Broadcast radio would have an additional source of income as major broadcasters stare down the leveraged debt issues created by previous regimes. That can't be minimized, but music sales would represent a way forward for growth, not just further economies in radio's on-air product.
iHeart Radio is a logical candidate for this. But they are not the only possible candidate. Offering the ability to purchase and organize music would be a hook for any broadcaster looking for a second act beyond streaming. It wouldn't be ridiculous for Pandora to offer more than a click-through to iTunes or Amazon. But iHeart has the benefit of enormous cume and a major footprint in contemporary formats. Digital retail would be an increasingly logical outlet.
For years, Apple has been an easy inspiration on a slow day for those covering the radio business. The "be like Apple" column has been written so many times that one wonders what radio writers will do now that Apple now has issues of its own.  Now, I am ready to declare that radio should be like Apple in at least one key regard.