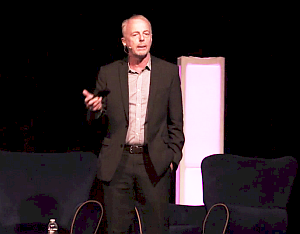 At RAIN Summit West, April 17 in Las Vegas, RAIN founder Kurt Hanson delivered his annual State of the Industry address. Today we are pleased to release the full video below.
As usual, 1960s-era Star Trek images tested the Trekker credentials of the audience. Hanson also brought an Amazon Echo to the stage, making it (or her: Alexa) a co-presenter and point-prover of how technology is changing listening behavior.
Choice and Control — those were the keywords of this year's address. Along the way, illustrative examples included beer, pizza, Star Trek, pets, coffee makers, digital dashboards, Star Trek, tablets, data plans, all kinds of streaming services, and Star Trek.
Post-event surveying revealed this sessions as a highlight for RAIN Summit West attendees. Enjoy.