RAIN's Weekend Perspective summarizes the week's important events for a weekend catch-up, and revives your weary neurons for coming week.
ILLUMINATION
Digital revenue will dominate: BIA/Kelsey releases its Annual U.S. Local Media Forecast, indicating a bullish picture of ad-revenue growth, spurred mainly by the digital side. RAIN spoke to chief economist about what it means for radio.
Google on Apple: RAIN analyzes why it's smart for Google Music to be in Apple devices.
Pandora's Christmas metrics: Pandora releases statistics on how its users listen to Christmas music … and, naturally, promotes its music stations.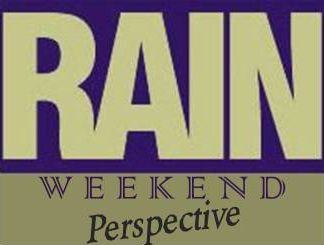 MONEY & BUSINESS 
Pandora earnings: The earnings call happened Thursday, with well-publicized headline financials. RAIN takes a deep dive into the analyst call, untangles its many talking points, and shapes the tidal wave of information presented by the Internet radio company.
Pandora's audience segments: Internet radio behemoth Pandora has started using user registration info, plus music selections, to segment their audience in certain ways for advertisers. Jennifer Lane contributed a guest column.
More audience segmentation: The Echo Nest, renowned for its music intelligence platform used by many popular listening services, extends its business into audience analysis. Its Music Audience Understanding service seeks to understand demographic and psychographic audience characteristics through its music choices. TargetSpot, the inaugural launch partner, will use the service.
Rdio lays off staff: To cut costs and face the future in trimmer fiscal shape, music subscription service Rdio reduced its workforce significantly. RAIN analysis suggests that reduced costs might not be enough in a crowded market that will grow even more competitive in the next few months.
Spotify and Vodafone: The leading U.S. jukebox service, Spotify, announced a partnership with Vodafone Ireland, whose customers will now get Spotify bundled into some data plans. This type of alliance — music plus telecom — is good for both partners, and arguably necessary for music services to survive.
MUSIC SERVICES & APPS 
A news jukebox? A new app called H2 Radio understands who you are, where you are, and what you're interested in — and serves an audio news playlist. RAIN spoke with the CEO about his launch and distribution plan.
Baboom set to explode: Notorious hacker/entrepreneur Kim Dotcom leaks a few details of his upcoming music service, Baboom. RAIN picks apart the curious business model.
FEATURES 
Kurt Hanson blogs!: The RAIN founder gets back into the swing of blogging after a hiatus. His first new post went live this week.
Broadcast + Pureplay: A venerable radio station, WQXR-FM in New York, extends its brand with a parallel Internet pureplay called Q2 Music. RAIN spoke with general manager Graham Parker about how the two stations interact.