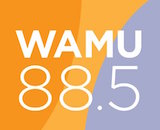 WAMU, the NPR station for Washington D.C., has announced a new initiative to train, support, and promote local podcasters. The Pod Shop is a three-month program that will host as many as five podcasters for twice-weekly sessions. Participation will be at no cost to the podcasters, who will receive a $2,500 award along with assistance in developing their ideas into the first episodes of their shows, which WAMU will distribute in a single podcast feed. After the program, the participants will have the opportunity to pitch their work to WAMU as a recurring show.
"We're inspired by the wealth of creative and diverse talent across the Washington region," said Andi McDaniel, senior director of content and news for the station. "As a leader in audio storytelling, we want to help support and connect future podcasters—and The Pod Shop is designed to do that."
Applications will be open through July 6.