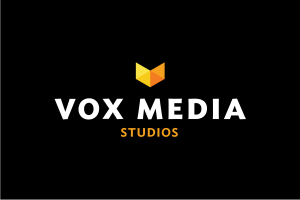 An article in Digiday sources Vox Media Studios president Marty Moe saying that the company's 200 podcasts across its many topical categories currently earns $10-million per year. The goal is to double that, leading Digiday to conclude that $20-million is the 2020 goal.
The article cites Moe saying that the network took business from 100 advertisers last year. That number will grow, according to the Vox exec, and so will the number of shows as new programs are developed.
The best known (and presumably driving most revenue) podcasts at Vox are news-related — notably the daily news show Today, Explained and The Ezra Klein Show which is weekly. Recode Decode is more technology oriented, as is Pivot.
Vox Media as a podcast network is not an entity you hear much in the podcast press, but the media giant is one of the largest and most successful new-media, cross-platform content producers. The company started in 2005 as SportsBlogs, and still operates a network of sport sites called SB Nation. (There are plenty of sports and team podcasts among the company's 200 shows.) Vox launched The Verge and gaming site Polygon in 2011-2012, and currently counts Recode, Curbed, and Eater in its media properties. Last September Vox made the headline-worthy acquisition of New York Media, parent company of New York Magazine.
Vox Media Studios, which contains the podcasting unit and video/television production teams, began last April at which time Marty Moe shifted from president of Vox Media to president of the new company within. Before Vox, Moe was and Senior Vice President at AOL, where he oversaw the News, Sports, Money, and Weblogs operations.