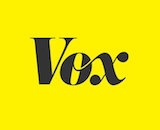 Vox Media has bought Criminal Productions, whose best-known show is Criminal, which has appeared on several "Best Of" lists. The small yet influential network also produces This Is Love and Phoebe Reads a Mystery.
Criminal Productions was founded by former public radio journalists Phoebe Judge and Lauren Spohrer in 2013.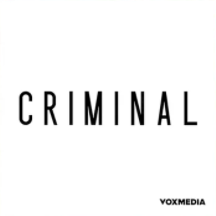 Vox plans to double the unit's staff, expand Criminal to a weekly show, and develop new ones. All this takes place within Vox's podcast division, Vox Media Podcast Network. Vox also takes over ad sales, as would be expected — PRX's Radiotopia loses that gig.
"After making these shows independently for the past seven years, we are delighted to join the talented journalists and podcast team at Vox Media. This new chapter gives us a perfect home to grow Criminal, launch new shows, and bring even more stories to our listeners," said Phoebe Judge.
This maneuver closely follows Vox's grab of podcast trade weekly Hot Pod.
This deal was brokered by several parties:  AGM Securities, an affiliate of United Talent Agency, advised Phoebe Judge and Lauren Spohrer/Criminal Productions, while Sklar Kirsh served as legal counsel to Criminal Productions. Arent Fox served as outside legal counsel for Vox Media.
.