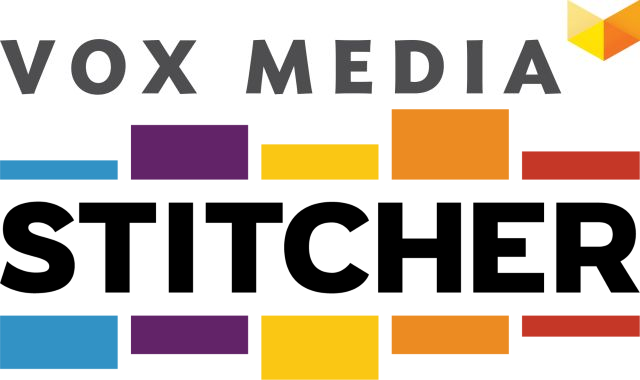 Vox Media is partnering with Stitcher to create a stand-alone technology news podcast from Vox brand Recode. It is described as "a multi-million dollar deal."
Along with this, Vox Media has launched a stand-alone portal which represents key shows in its sprawling podcast network. Those well known programs include Today, Explained (daily afternoon deep dive into news topics, celebrating its one-year anniversary), Recode Decode (with host Kara Swisher), The Vergecast (conversational tech topics with editors of Vox property The Verge.
While those program represent the Vox Media podcasting effort to many observers, the sprawling media empire has been in the game for years, and boasts a podcast portfolio filled with over 80 shows.
Vox Media President Marty Moe told Axios that podcast revenue has tripled year-over-year in 2018, and is projected to double this year.
"Our podcast strategy mirrors exactly what we're doing with television. We're building a studio, scaling deals, competing with major studios to supply the modern programming ecosystem," said Marty Moe.
Scarce details of the new show; the host is not yet hired, and a dedicated team will be built to produce it. The show will emanate from the company's New York office. Stitcher will sell the sponsorships (through its Midroll Media unit), and the agreement is based on revenue sharing.
This announcement is part of Stitcher's presentation at the Winter Podcast Upfront in Los Angeles. Other bulletins from that event:
"Conan O'Brien Needs a Friend" launched as a runaway hit last November, featuring guests including Kristen Bell, Will Ferrell and Stephen Colbert. Team Coco will again partner with Earwolf to launch a behind-the-scenes show, "Inside Conan: An Important Hollywood Podcast," on March 1.
Bill Nye takes listener calls on "Science Rules!" And with a little help from his co-host Corey Powell, field experts and special celebrity guests, he'll answer the curliest science questions. "Science Rules!" launches on the Stitcher Originals network in May.
On "Lost at the Smithsonian," actor, comedian and "The Daily Show with Trevor Noah" star Aasif Mandvi goes on an extraordinary journey behind the scenes of the Smithsonian Museum of American History. The show launches on the Stitcher Originals network in June.
"Jensen and Holes: Murder Squad" joins the Exactly Right network April 1. It's a new spin on true crime, with Paul Holes, a retired cold case investigator, and investigative journalist Billy Jensen teaming up to solve crimes. "My Favorite Murder" hosts Karen Kilgariff and Georgia Hardstark partnered with Stitcher to launch the true crime and comedy podcast network last fall.