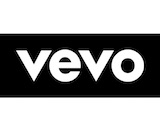 Music video publisher Vevo will shutter its branded apps and video website in the near future. YouTube will become Vevo's main distribution platform.
The decision makes sense, as many consumers probably do not mentally differentiate the Vevo brand when it appears in the corner of a YouTube video. No doubt app usage traffic and potential cost saving played into the new strategy.
At the same time, the company's statement leaves the door open to other distribution partnerships: "Going forward, Vevo will remain focused on engaging the biggest audiences and pursuing growth opportunities.  Our catalog of premium music videos and original content will continue to reach a growing audience on YouTube and we are exploring ways to work with additional platforms to further expand access to Vevo's content."
Interestingly, Vevo will represent its own ad inventory on YouTube: "Vevo offers unique selling propositions for buyers to purchase National, Local and Multi-Cultural audiences at scale, in brand-safe environments, with guaranteed reach and all of the addressability of IP-delivered inventory."
Continued development of original content is in the works, too.
"Belief in the power of the music videos will always remain at Vevo's core."