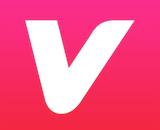 Vevo conducted new research about the listening habits of millennials, finding that the age group spends an average of 25 hours a week streaming music. The survey also found that the wide variety of tunes available from online music platforms could be making listeners more genre-agnostic. More than a third of Vevo's respondents said they are not fans of one genre over the others; just a quarter said they're fans of just one music style.
The survey asked respondents about their top-used streaming services. Perhaps unsurprisingly, Vevo's study showed the Vevo platform as the No. 1 with 87% usage in the past month. Pandora came second with 62%, followed by Spotify at 41% and SoundCloud at 34%.
The Music Fan Report was conducted in the first quarter, and thus does not account for any impact Apple Music might have had on listening habits. It also didn't separately track YouTube data, although Vevo is a main source of music from the major labels on that video platform. The strong performance by Vevo likely points to a high degree of popularity for YouTube with this age group.