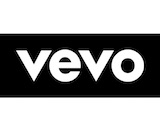 Vevo is pulling in solid viewer numbers, but its performance is still tightly tied to YouTube. According to the comScore Video Metrix data, about 97 million Americans watched at least one Vevo music video in October 2016. The statistics included mobile YouTube viewership, and 43% of all YouTube viewers in the U.S during that month watched a Vevo video.
"58% of Vevo viewers measured by comScore are exclusively reached by phones and tablets – these devices are the first and only screens used for a majority of our audience," said Andrea Zapata, Vevo's vice president of research. "Very quickly our industry will have to reconsider the notion that mobile devices are a 'second screen.'"
Vevo has been working to distance itself from YouTube over the past few years and establish its mobile app as a standalone source of music videos. The company was reportedly looking for up to $500 million in fundraising in August.