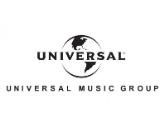 Just months after securing the rights to a large portion of Prince's catalog, Universal Music Group is looking to cancel the deal. According to a letter sent to Minnesota's Carver County District Court, a UMG representative alleged that former estate entertainment advisor L. Londell McMillan committed fraudulent inducement in connection with the deal. UMG is now calling on the court to rescind the deal and to get back the $31 million it paid for the rights.
Sources said that conflicts arose over the timing of the rights. Although the estate agreed to give UMG the rights to some of Prince's Warner Bros, albums as soon as 2018, Warner's rights aren't set to expire until 2021. That poses a challenge since UMG's deals with the estate aren't guaranteed beyond the next five years.
The entertainment advisors for the estate when the deal was made have been removed, and Troy Carter, Spotify's global head of creative services, now performs that role. Carter said that the estate would be "assessing all rights relating to Prince's recorded music." Billboard reported that UMG's request for the deal to be rescinded will be covered in a hearing this month.