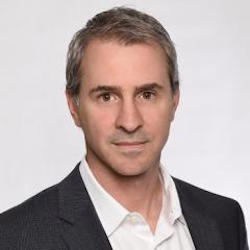 Universal Music Publishing Group announced that Marc Cimino will join the company as chief operating officer. In this capacity, he'll be focused on global business strategy for the publisher, guiding public policy and business development.
Cimino assumes the newly created position from Warner Bros. Records, where he worked as executive vice president and head of business and legal affairs. UMPG Chairman and CEO Jody Gerson said Cimino's past experience in the recorded music world would be an asset. "At this time in our business, it's important we work with a global perspective and more closely with our record label partners," he said. "Marc's broad experience in recorded music will help bolster our organization and bring a broader industry approach to everything we do, and to the ultimate benefit of our artists and writers."
The last big hire UMPG made was on the legal side, bringing on a special advisor for performing rights.