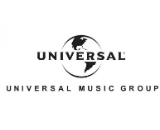 Universal Music Group's quarterly earnings continued to grow on the back of a strong streaming performance. The label's parent company, Vivendi, has released its first-quarter results as it moves ahead with plans to sell off a stake in UMG.
Quarterly revenue from recorded music grew 19.2% to €1.208 billion ($1.36 billion) for UMG. Streaming revenue for the label reached €737 million ($832.7 million), up 28.1%. Results for the period included a jump of 20.8% for physical sales to €193 million ($218 million). Download sales fell by 18%.
A strong quarter for Universal could be positive for Vivendi's efforts to sell off as much as 50% of its shares in the major label. Vivendi said the process of choosing banks and advisors as possible partners would be completed "shortly." It started moving ahead with actions to sell a stake in UMG at the start of the year.
"This process is being performed with the participation of the UMG management teams, calmly, deliberately and without haste," Vivendi said in its release.