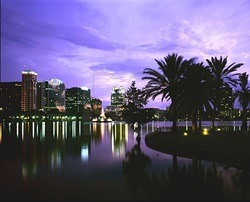 (from earlier today:)
Welcome to Florida, for RAIN Summit Orlando.
Kurt Hanson, Jennifer Lane, and Brad Hill of (the newly-christened) RAIN Enterprises welcome you to Orlando's Rosen Shingle Creek Resort for today's event. We hope you find it interesting and beneficial.
We're very happy to announce that once again live audio from the event will be available via TuneIn, using Backbone Networks technology. You can begin listening when the Summit begins at 12N ET here.
The day's first panel, Alternative Revenue Strategies, will look at other ways ad-supported webcasters can make money in addition to CPM-based audio ad campaigns. We're happy to have Inside Radio's Paul Heine moderating, and he'll speak with Pandora's Dan Weiner, Ted Gurley of Univision, Matt Cutair of Dial Global, and LDR Interactive's Daniel Anstandig.
Entercom Communications president and CEO David Field steps up to the podium at 1:30p ET to deliver the RAIN Summit Orlando keynote address. Last week Field publicly supported the announced royalty deal between Clear Channel and Warner Music Group (more in RAIN here).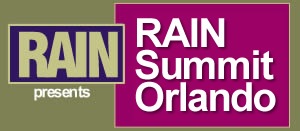 Later, GroupM Next will present their most-recent research findings on the future of streaming radio. That's at 2:50p ET.  Kurt Hanson has his State of the Industry address scheduled for 4:15p ET.
The Summit closes with the presentation of the fourth-annual RAIN Internet Radio Awards. You can review this year's finalists here, including those in the brand-new "International" category. After, we hope you'll join us for the RAIN Reader Cocktail Party on the terrace of the Rosen Shingle Creek Resort, sponsored by Pandora and RCS Works.
The full Summit agenda and speakers list is here. Please join the conversation on Twitter (follow RAIN Summits)  and use the hastag #RAINSummit or #RSO) and on the RAIN Summits Facebook page. We'll have coverage of RAIN Summit Orlando beginning tomorrow in RAIN.