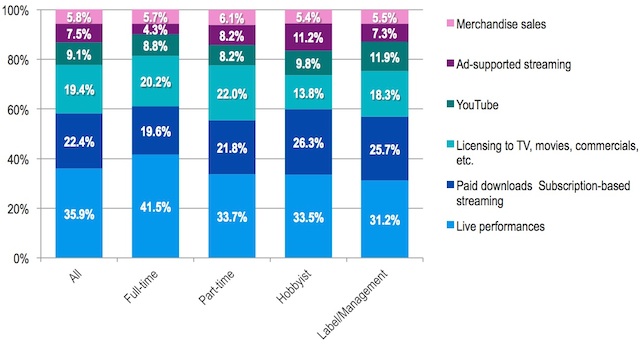 TuneCore released the results from a survey of its music distribution account holders asking their opinions about the music industry and the role of online platforms.
The responses were overwhelmingly positive toward streaming services. Two-thirds of respondents said Spotify, Deezer, and other similar streaming platforms would make it easier for new fans to discover their songs.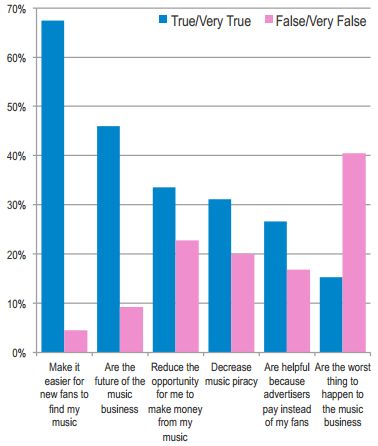 More than 40% of the respondents said streaming was the future of the music business, while a comparable percentage said it was false or very false that streaming services were "the worst thing to happen to the music business."
TuneCore surveyed a population of 1,112 respondents. In that cohort were musicians at various levels of full-time professionalism, and music managers.
Looking into the near future, 22.4% of respondents said paid downloads and subscription-based streaming would be the most important source of revenue for indie musicians, enough to secure the No. 2 spot. YouTube came in at No. 4 and got 9% of the responses and ad-supported streaming secured 7.5% for No. 5. Across the different professions who responded – full-time musicians, part-time musicians, hobbyist musicians, and labels/management – the percentages for each of the major revenue sources were quite similar, indicating a surprising amount of agreement about the various online services and their potential.
Opinions about how streaming impacted piracy was more conflicted: 31.17% said it was true or very true that streaming was decreasing piracy, while 20.07% claimed the statement was false or very false.