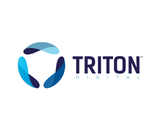 Triton Digital released the Netherlands Podcast Report for July (more exactly, June 28 through August 1).
In this reporting period, NPO / Ster remains in the #1 spot with 1.7M Average Weekly Downloads and 580,000 Average Weekly Users, followed by DPG Media with 690,000 Average Weekly Downloads and 339,000 Average Weekly Users.  NRC Media ranks #3 with 451,000 Average Weekly Downloads and 193,000 Average Weekly Users. FD Mediagroep lands in the #3 spot.
Networks familiar to English-speaking audiences, and which explore international markets, also appear in the Netherlands report. Audioboom claims the #6 place in the Top 12 Networks piece, and SXM Media takes #7. Other familiar network brands in the top 12 include Wondery Brand Partnerships, AdLarge/cabana, Kast Media, Next Day Media, and All Things Comedy.
In the Top 100 Podcasts by Downloads section of the report, the top show from a non-native network is Crime Junkie (#26) represented by audiobhuck and AdLarge/cabana. No Such Things as a Fish, the info/comedic show which originates in Britain, put Audioboom in the #31 apot.
Direct download of the PDF ranker is HERE. Triton's measurement system is certified by the IAB Tech Lab.
.